I KNOW WHAT TO DO
in collaboration with Lau Lukkarila und Slim Soleded and music by Marshall Vincent
performance (extended through textile sculptures), Zürich/ Berlin 2022



(c) Laura Nitsch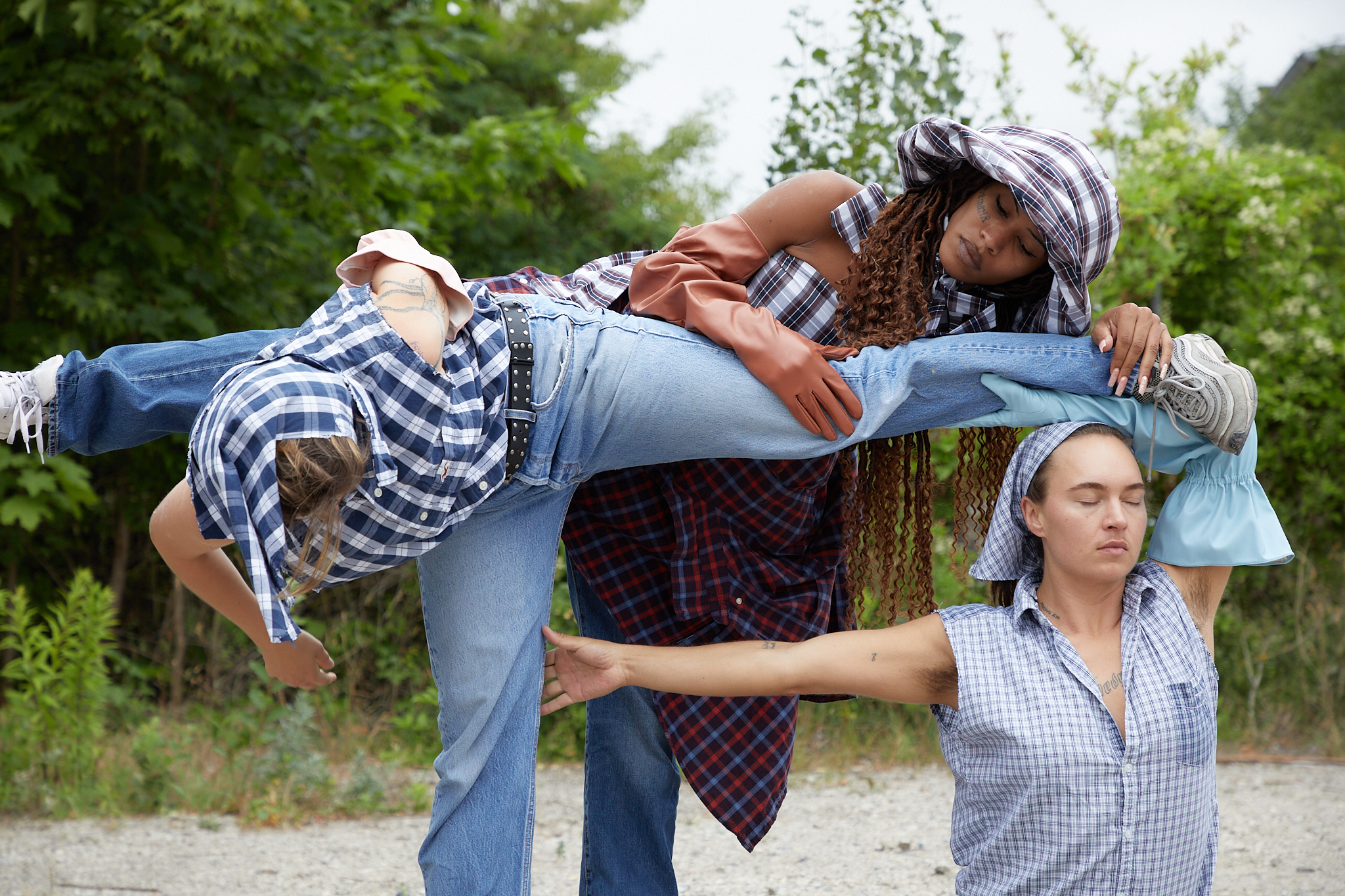 (c) Joesph Kadow


Vibing is a structural matter and repetition can be brutal. It is the feeling of a teenager, posing in front of a mirror, with a blush of shame on their pretty face. Not yet in full capacity to grasp the social implications of their creation, but eager to learn. "It is easy to be with me, just for a moment" the image says. Can you stretch my ankle while I try to be myself? Yes, I know what to do.


.